Rec Room Basement Renovation
Rec Room Basement Renovation
Do your children's toys and games take up most of the space in the living room? Is your husband's collection of sports memorabilia about to take over the house? Maybe it is time to begin making use of the available space in the basement! However, if space is dark and wet, you might have no idea where to begin.
Our company can help you in starting the process of converting your basement into a usable rec space for the entire family. Because of our many years of expertise and knowledge, we can help you in developing a rec room that is safe, pleasant, and completely functional. Not only that, our company will complete the project within your specified budget and as quickly as three weeks!
Before we begin construction, we will inspect the basement for any potential issues that are typically found there, such as water damage, moisture problems, and structural instabilities. We'll make certain that the space is free of leaks and that it is properly insulated and ventilated.
After that, we can start creating a space that is both fun and functional! Those entail incorporating your storage requirements, wiring for entertainment purposes, flooring or tiling, and even plumbing installation for an additional bathroom. It doesn't matter what you have in mind for space; we can make it a reality!
The most endearing part of our team is that we are also genuine people! Every homeowner understands the importance of having a flexible basement that can accommodate the demands of all members of the family! This might mean incorporating office space, a home gym, a craft corner, and other amenities. The options are endless, and they're just as unique as your family.
If you're ready to take advantage of that unused space, don't hesitate to contact us right now! A free estimate will be provided to you to give you an idea of what we can accomplish within your budget. Let's get this started!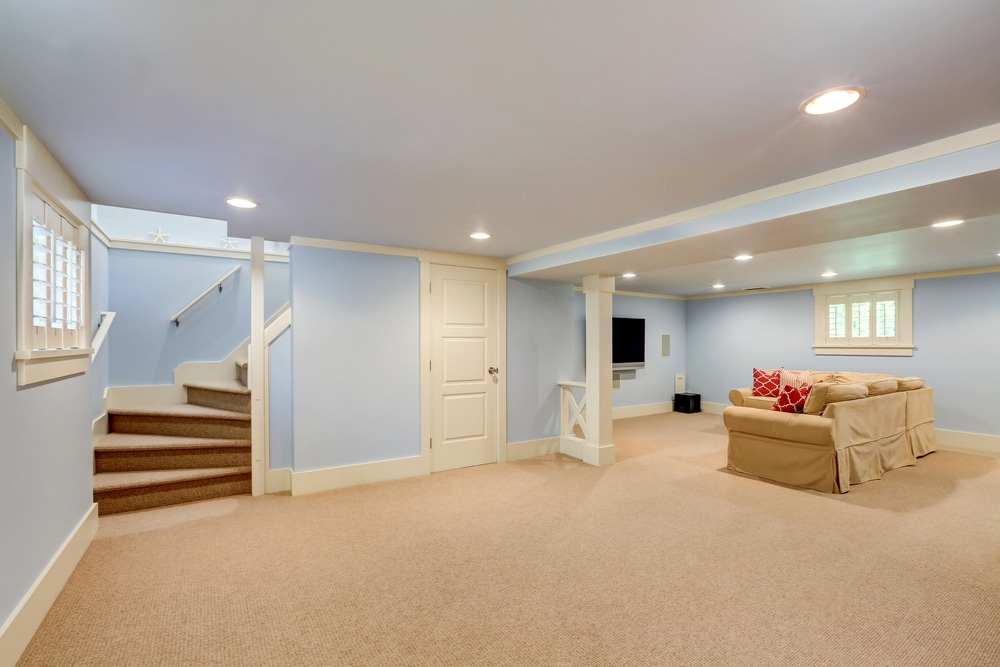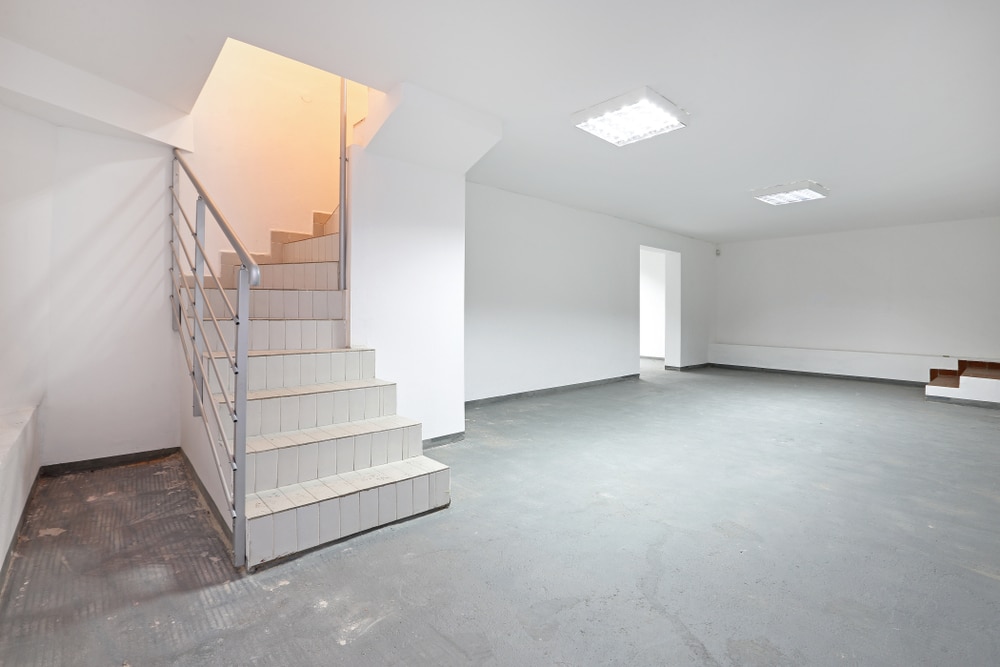 Having a basement in your house can prove to be an excellent opportunity to create a dedicated space for relaxing after a long week of work. If you have a lot of spare basement space and don't know what to do with it, discover how to turn your basement into a recreation room. Not only will you give your basement area a sense of purpose, but you will also increase the value of your home. When the time comes to sell your house, a basement rec room might be what tips the buyer choosing to decide in your favor over your competitors. Explore many design ideas until you reach a point where you are certain that the design you have chosen is the best one for you and your family. Consider your family dynamics and use your basement's full potential.
Unfinished basements are being used as gaming rooms by many people who refer to them as "basement rec rooms," which is an outdated phrase for what should be referred to as an "Entertainment Area". Unfortunately, most basements are unfinished areas, making them somewhat dark places to host parties for friends or family members.
Unfinished basements are far from child-friendly because of the exposed beams, concrete walls, plumbing lines, and other potentially hazardous materials that can be found there.
Our company specializes in converting existing basements into safe and enjoyable recreation areas, no matter the age of the user and or visitors.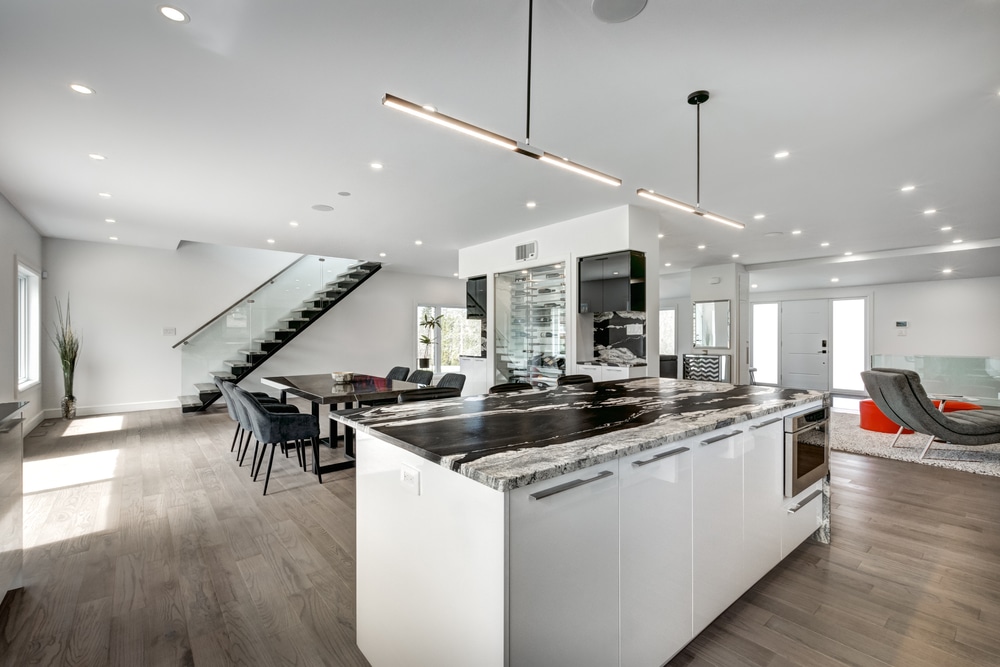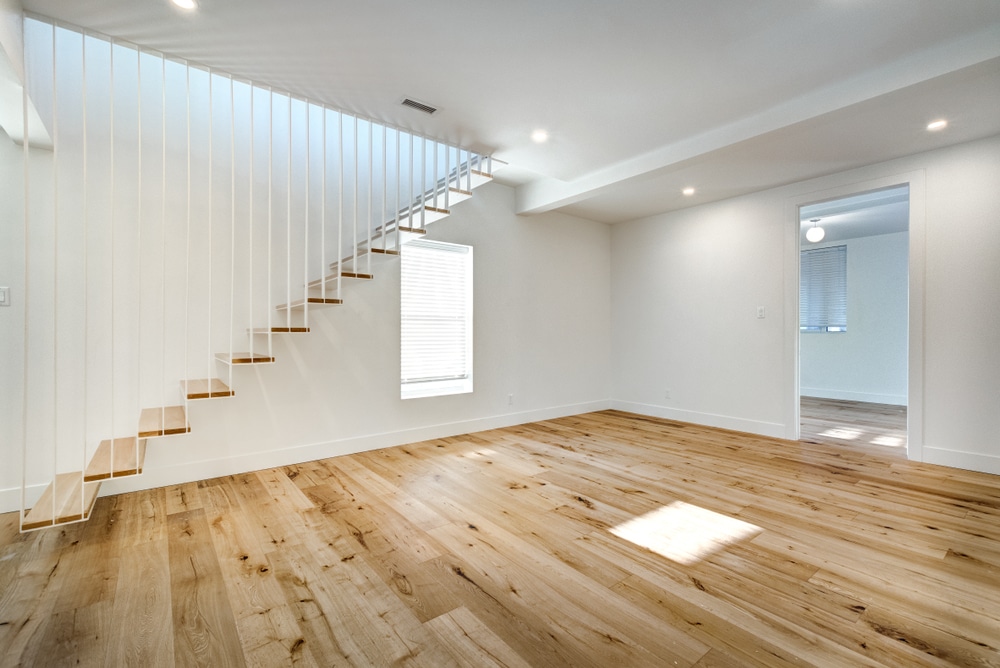 What to Expect with a Basement Rec Room Remodel?
We can get your basement recreation area up and running with a few suggestions for you. It is also important to evaluate the purpose of your living room because this could have an impact on the design or technical components of your redesign. The condition of your basement should also be assessed so that you can select where to begin the remodeling process. When it comes to basement renovations and finishes, moisture can be a significant problem to consider. Basements can be particularly prone to flooding and water leaks, making waterproofing solutions an absolute necessity in these regions.
Finishing Versus Remodeling Your Basement
You will be able to determine whether or not you require a total renovation of your basement once we have assessed your situation. Finish basements are most often created when a basement is never equipped with features that are designed for human occupancy. The most important duties in the construction of an insulated basement are the installation of the floor and insulation, as well as the alignment of walls and ceilings. In some instances, we may be required to install lighting, power, or plumbing.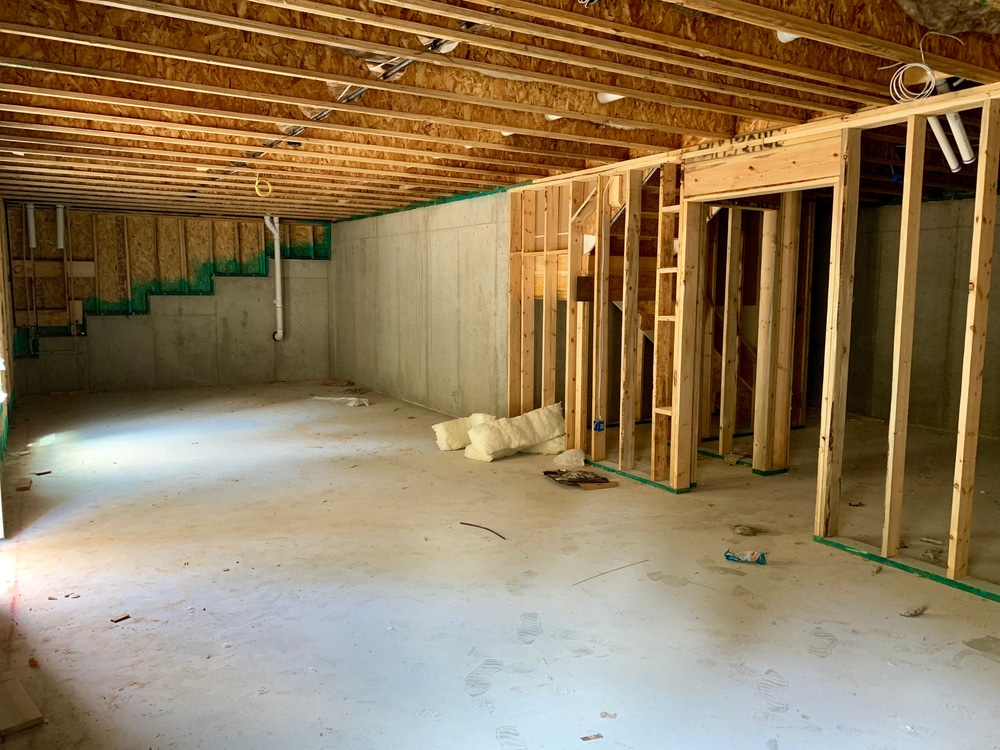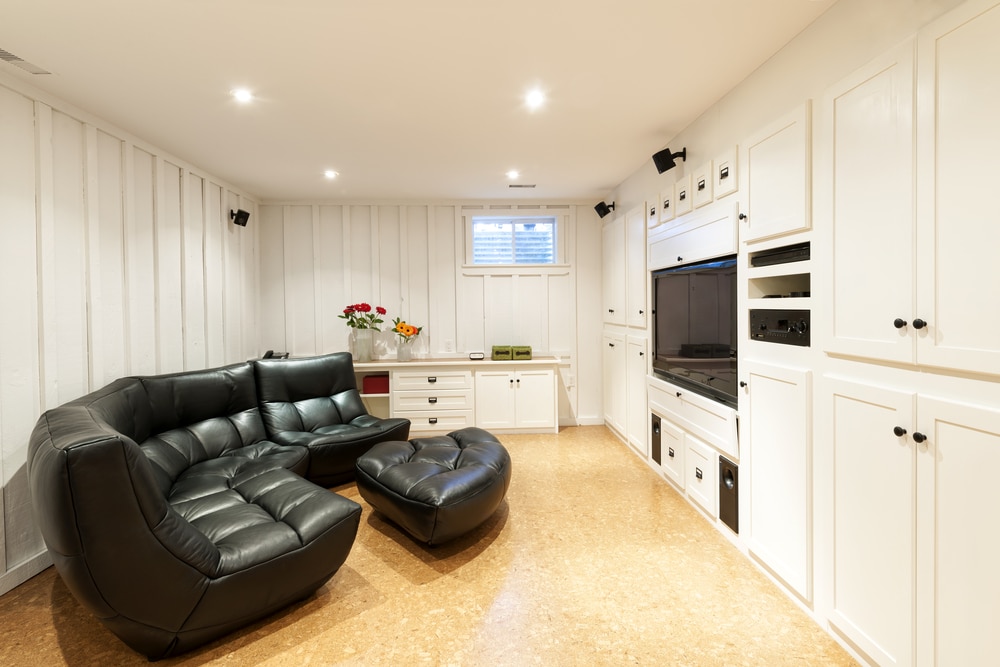 Call Us for a Rec Room or Basement Remodeling Estimate
Do you need extra room in your house for entertainment, for the children, or just to provide a gathering place for the entire family?  Turn your basement into a rec room, new bedroom, man cave, children's playroom, fitness area, game room with billiards table, home office, home theater, or the wet bar you've always dreamed of having in your house. You can trust our expert team to take your finished basement or basement rec room floor plans and turn them into a magnificent reality.
We will be able to help you when transforming your basement, and we will be able to meet your goals. Get in touch now about the remodeling of your home.
Finishing your basement not only gives you a 77.6% return on your investment. You're also maximizing most of the space you currently have to create a warm and welcoming space that you can enjoy spending time in. Renovating your basement to create a new wet bar is one of the best ways to breathe new life into your unfinished basement.
It can be tricky to prepare food and beverages while also keeping your visitors entertained. One of the primary reasons open concept kitchens and living areas became popular in the first place is precisely for this reason. No one wants to feel left out, and if you're in the kitchen preparing drinks for your guests, you can feel isolated from the rest of the crowd. Turning your finished basement into a wet bar allows you to host parties and serve drinks and food to visitors while keeping your friends and family close by in your "work" space. This way, you'll never feel like you're missing out on anything.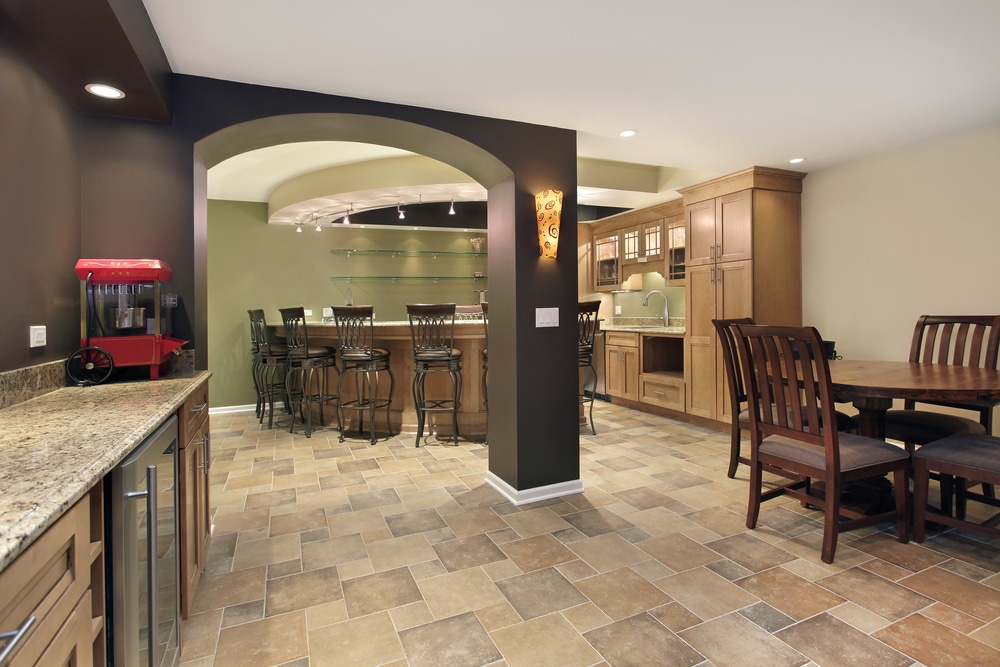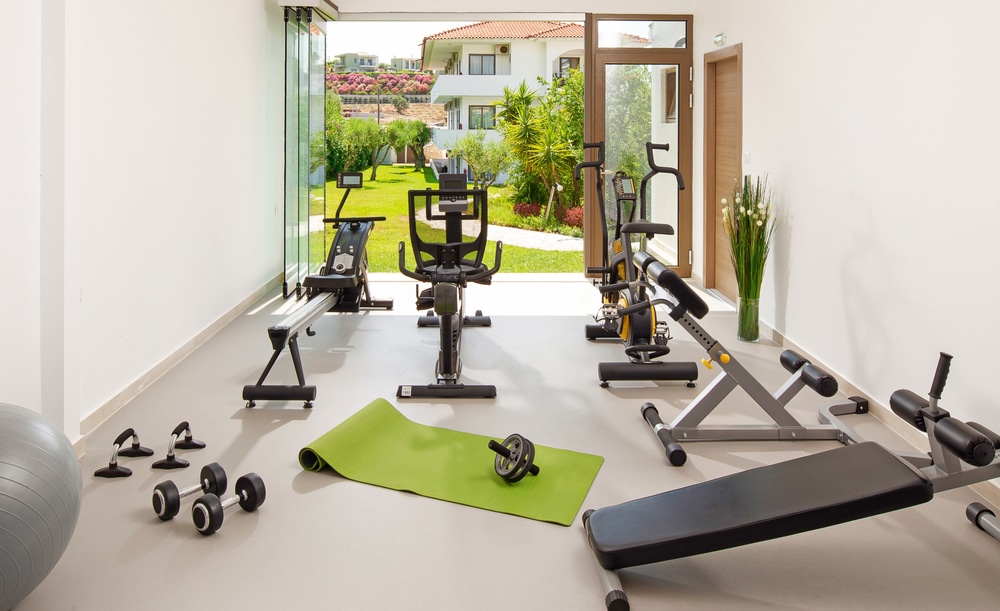 Even though we all want to maintain a healthy and active lifestyle, we don't always have time to go to the gym or to a neighborhood fitness center for our daily workout. But what about setting up a home gym? Many individuals would complain that they didn't have enough space. How about converting that old, dark, and creepy basement into an attractive gym space instead?
Setting up a gym in your completed or unfinished basement is one of the most effective ways to make use of underused or unused space while also getting the benefits of a gym without having to pay for membership. And if you're under the impression that this basement renovation project would break the bank, you're wrong.
Basement rec rooms are a fantastic addition to any house, and they give the ideal space for hosting parties, home theaters, playing games, or simply hanging out with your family.
With a well-thought-out rec room basement design, you may easily have the nicest entertainment place on the block.
Rec room designs may be as elaborate or as simple as you like, with features such as a huge tv center, billiards tables, table tennis tables, a nice couch, and sitting area, a soda fountain, a microwave, and a popcorn machine, or any combination of these.
As you may be aware, the basement is one of the most common locations for a home recreation area. With a basement remodeling, you can take an unfinished or partially completed basement and turn it (or a portion of it) into the ideal family fun space.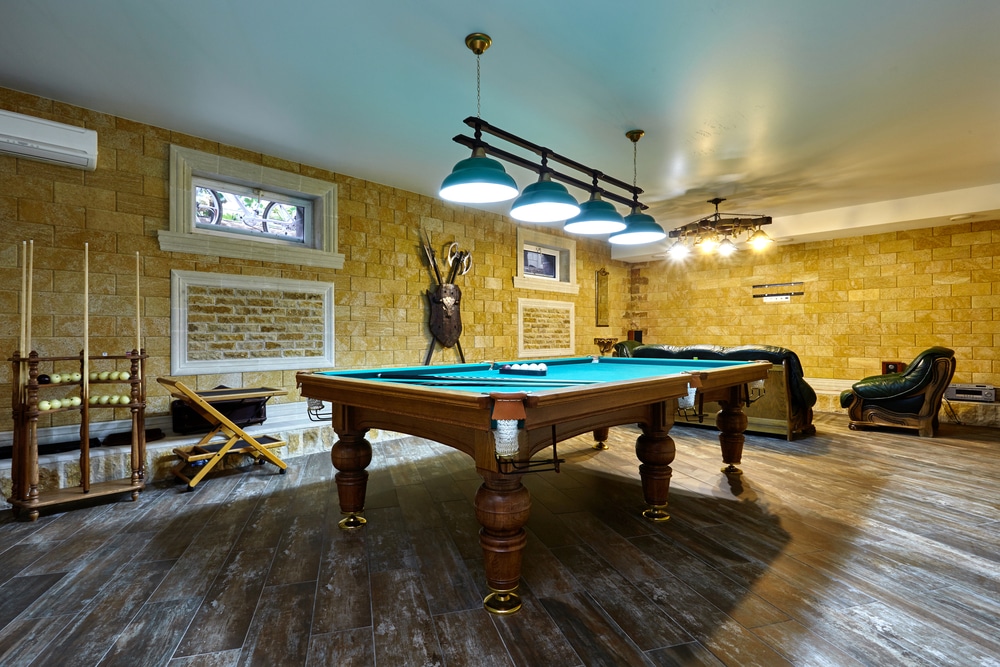 Frequently Asked Questions
What do you do with a basement rec room?
A rec room, sometimes known as a recreation room, is a space dedicated to recreational activities. There is no predetermined or specified purpose. Some folks would love a quiet little corner where they can read, while others might want a full-service gym and sports area with a variety of activities. Your own tastes and likes, as well as the size and dimensions of your basement, as well as the amount of money you have available, will ultimately define the type of recreation area you may have in your home.
We've compiled a list of 17 ideas for rec rooms below. When you are renovating and designing your rec room retreat, you may use any or all of the elements listed, and change them to fit your own dimensions and preferences.
Pool Table
Foosball
Soccer
Darts
Basketball
Bowling Alley
Mini Golf
Full-Size Golf
Video Games
Sports Theme
Gym
Kid's Game Room
Bar
Wine Room
Music Stage
Home Theater
Art and Crafts Room
What should be in a rec room?
For a home cinema rec room, you'll need a video projector and screen, comfy seats and cushions, DVD storage systems, and maybe even a little kitchenette, bar, refrigerator, or snack pantry.
How can I update my basement cheaply?
You may save money on the cost of finishing a basement by doing items that are not required by the code, such as putting trim or doors, painting walls, and woodwork, and installing flooring. Beyond that, you may depend on the help of professionals.
How do I modernize my basement?
Homeowners benefit greatly from having a basement, but regrettably, this is often a missed opportunity to improve the space. And we get why: unfinished basements may be gloomy and dirty, so you may just use it for storage at best, or you may have placed a backup refrigerator or you're washing and dryer down there for convenience. However, completing a basement opens up a whole new world of possibilities, not only providing you with much more useable square footage in your home but also increasing the value of your property. While renovating your basement may seem like a significant expenditure, it is almost certainly one that will pay off in the future.
Let's Talk About Renovations for Your Home
Looking at a kitchen or bathroom renovation? We are here to help. Call our amazing team today for your in-home estimate or use the form below to get your FREE quote.